what you can see on the walks
What: what you can see on our walks in Amsterdam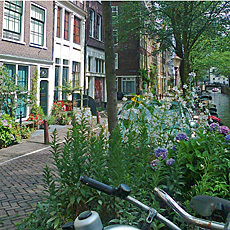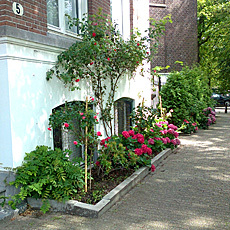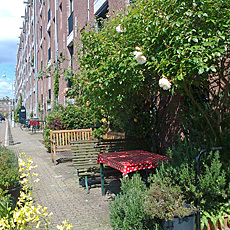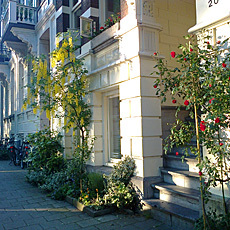 Amsterdam – Garden City
We want you to experience Amsterdam as a 'Garden City'. The streets and canals of Amsterdam are enriched by hundreds of pavement gardens and lined with thousands of beautiful trees. While you wander around, marvelling at wisteria, roses, jasmine, elm, and poplar, you may feel like you're strolling through an endless garden rather than the centre of a densely-populated European city.
In this section we give some more detail about what you can see. We hasten to add that we are neither horticulturalists nor dendrologists; what we know and tell you about is simply what interests us.
Hopefully this site will help you all to find nice areas and walks and to see beautiful plants and trees whether you are experts or not.
So, in general, this is what you can enjoy in the Garden City of Amsterdam: